Propel bike-driven learning on Give to the Max Day
The Minnesota Cycling Center is committed to propelling kids toward academic success, physical health and community leadership. No other program links these diverse touchpoints to engage and grow well-rounded kids.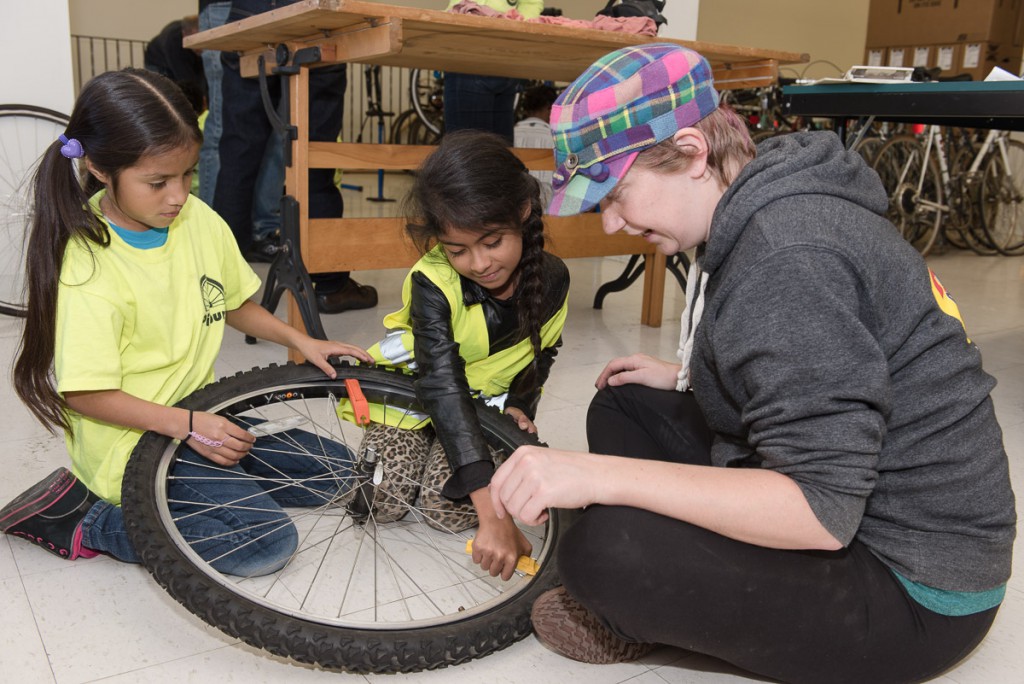 Fewer than half of Twin Cities 8th-graders were proficient on the 2012 MCA math test, and the percentages were even lower for students of color and those living in poverty.
Just 32% of Minnesota kids 6-13 (and 16% of teens) get their recommended hour of physical activity per day.
Building champions on and off the bike
Minnesota's bike-racing community has produced Olympic champions and drawn an international spotlight. More importantly, it's a culture that fosters mentorship and proven youth programs. Your dollars will support neighborhood STEAM (science, technology, engineering, athletics and math) programs that:
Teach academic concepts through practical experiments with building and riding bikes
Turn 4th- and 5th-graders into confident bike fixers, responsible riders and group leaders
"I would not be where I am today without cycling."
– Kelly Catlin, 2016 Olympic Silver Medalist and World Champion
Board members are matching Give to the Max Day funds up to $2,000, so donate now!

Donation levels
$25.00 Half-day field trip scholarship
$50.00 One-day field trip scholarship
$100.00 One-week after school program scholarship
$250.00 Summer session scholarship
$500.00 Semester after school program scholarship
$1,000.00 School-year after-school program scholarship for3-5 kids